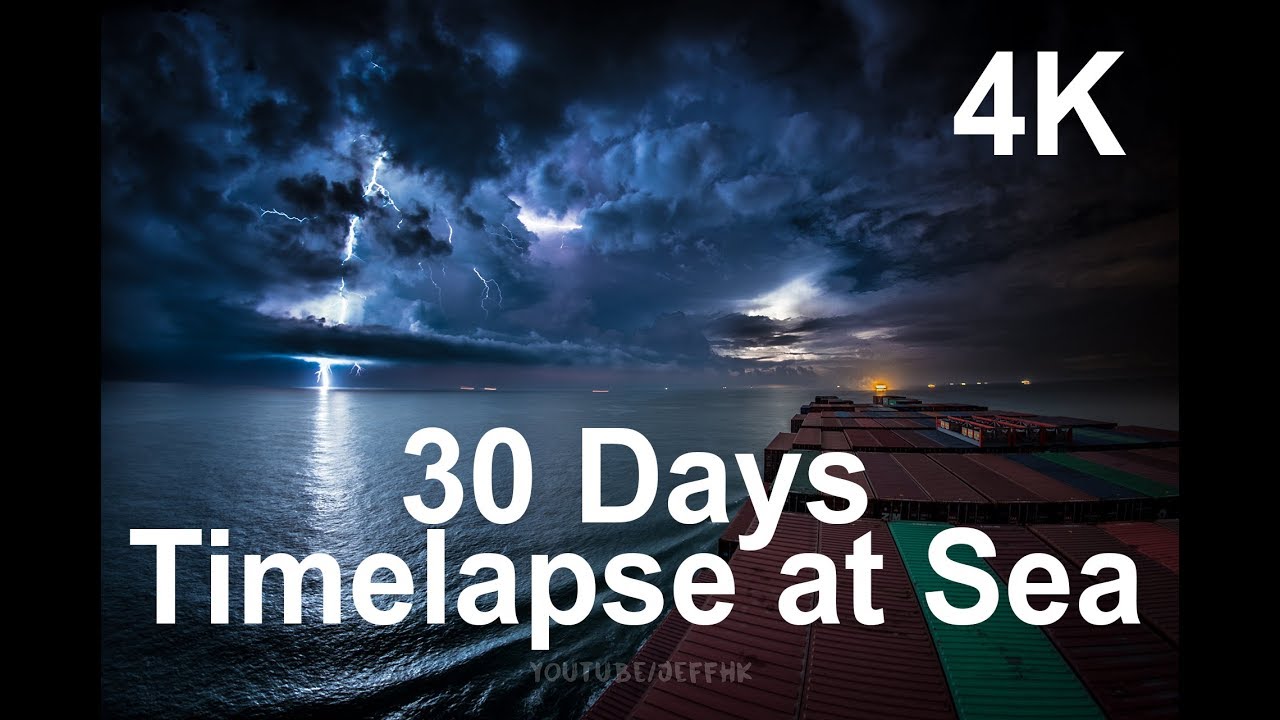 If like me you feel like you've watched a million and one time-lapse videos, you might think you've seen it all. Once you've captured clouds moving across the mountains or the stars twinkle across the night sky, what more can you record?
We've collected 5 examples of unique and captivating time-lapse videos to hopefully spark your creativity and motivate you into exploring the different facets of time-lapse.
We have credited the original authors where possible, we'd definitely recommend visiting their social channels and exploring their work some more.
5. Bean Time-Lapse – 25 days | Soil cross-section
[kad_youtube url="https://youtu.be/w77zPAtVTuI" ]
In this beautiful time-lapse video, we follow a kidney bean plant growing over the course of 25 days, but in just 4 short minutes, The plant has been planted in fresh soil in a glass container so we can see the whole life of the plant.  The camera speed was at 17280x, which means one shot was taken every 9 minutes and 36 seconds. In order to be able to see the plant's root system, a piece of glass has been used to expose the full path of the root.
You can see from day 1 that the plant's roots begin to grow, by day 25 the plant has planted strong, long-lasting roots and has grown to its full potential. You can see every detail of the roots growing inside the soil straight through the glass. You can even see the plant 'shaking' side to side as it grows towards the light. In reality, this is a very gradual leaning caused by the effect of the light on the plant's leaves and stem.
Although this is a time-lapse video of 25 days, this actually took over 100 days to make as the first 3 attempts were a failure since the roots were hidden from the glass. The editing also takes time to achieve a smooth, flicker-free time-lapse video. Hopefully, this is a quick inside on how long it takes to make a great time-lapse video. 
4. Portrait of Lotte, 0 to 18 years – Age Time-Lapse
[kad_youtube url="https://youtu.be/nPxdhnT4Ec8″ ]
Explore Lotte's entire childhood growth in 5 and a half minutes. This portrait of Lotte is an incredible "coming of age" time-lapse video of a young girl aging through childhood. This footage was in fact an 18-year investment, so there was no room for any error. Her father decided to film a portrait of her every single week from birth to the age of 18. 
The "coming of age" time-lapse artwork consists of almost 1000 short videos, which have been mashed together to create this masterpiece. Turning a video into a time-lapse is slightly more complicated than turning pictures into a time-lapse, but not too difficult.
This Dutch father has made these fascinating time-lapse portraits of both Lotte and his son. It is rumored that the camera he used to film these portraits was in fact just a smartphone camera, at least for most of the footage. 
3. A Journey To The End of Time – Time-Lapse of The Future
[kad_youtube url="https://youtu.be/uD4izuDMUQA" ]
If you're curious about what it would look like for the planet Earth we live on come to an end in a matter of minutes, then this Time-Lapse video is perfect for you. This is a picture of the future as painted by modern science. This 29-minute video shows the expectations of the earth in the next trillions of years.
The hard work and effort that has been done to put this video together is impressive to say the very least. Witnessing the future of Earth, the death of the sun, the end of all-stars, proton decay, zombie galaxies, possible future civilizations, exploding black holes, the effects of dark energy, alternate universes, the final fate of the cosmos – to name a few.
2. 30 Days Timelapse at Sea Though Thunderstorms – Torrential Rain & Busy Traffic
[kad_youtube url="https://youtu.be/AHrCI9eSJGQ" ]
A ship captain from America had the responsibility of delivering containers across the country. Instead of just enjoying the view for himself, he decided to share this magnificent experience with the world by building a 24K resolution 360 camera so he could design the perfect time-lapse video. He went through thunderstorms, rain, wind, in fact pretty much every weather condition was captured.
30 days of time-lapse, about 80,000 photos combined, 1500GB of project files. "Sailing in the open ocean is a unique feeling and experience. I hope to capture and share it for everyone to see. " he stated. 
1. "The 3 Year Construction of my own home" – Construction Time-Lapse
[kad_youtube url="https://youtu.be/XkjBYgLtqaQ" ]
The video that took the top spot on our top 5 list is one of the most unique time-lapse videos we've ever seen. It's not unique in the way you think though… It's unique because of simply the amount of time and effort this one man has gone through to complete this project.
A family man from America decided to purchase a 42-acre piece of land and didn't want it to go to waste. He worked day and night, for 3 entire years constructing his very own house, using his own money and resources.
The construction of this smooth time-lapse video isn't only impressive, but very satisfying to watch too. Recording time-lapse videos over a long period of time can be very difficult, especially filming under the sun and trying to avoid any camera flicker.