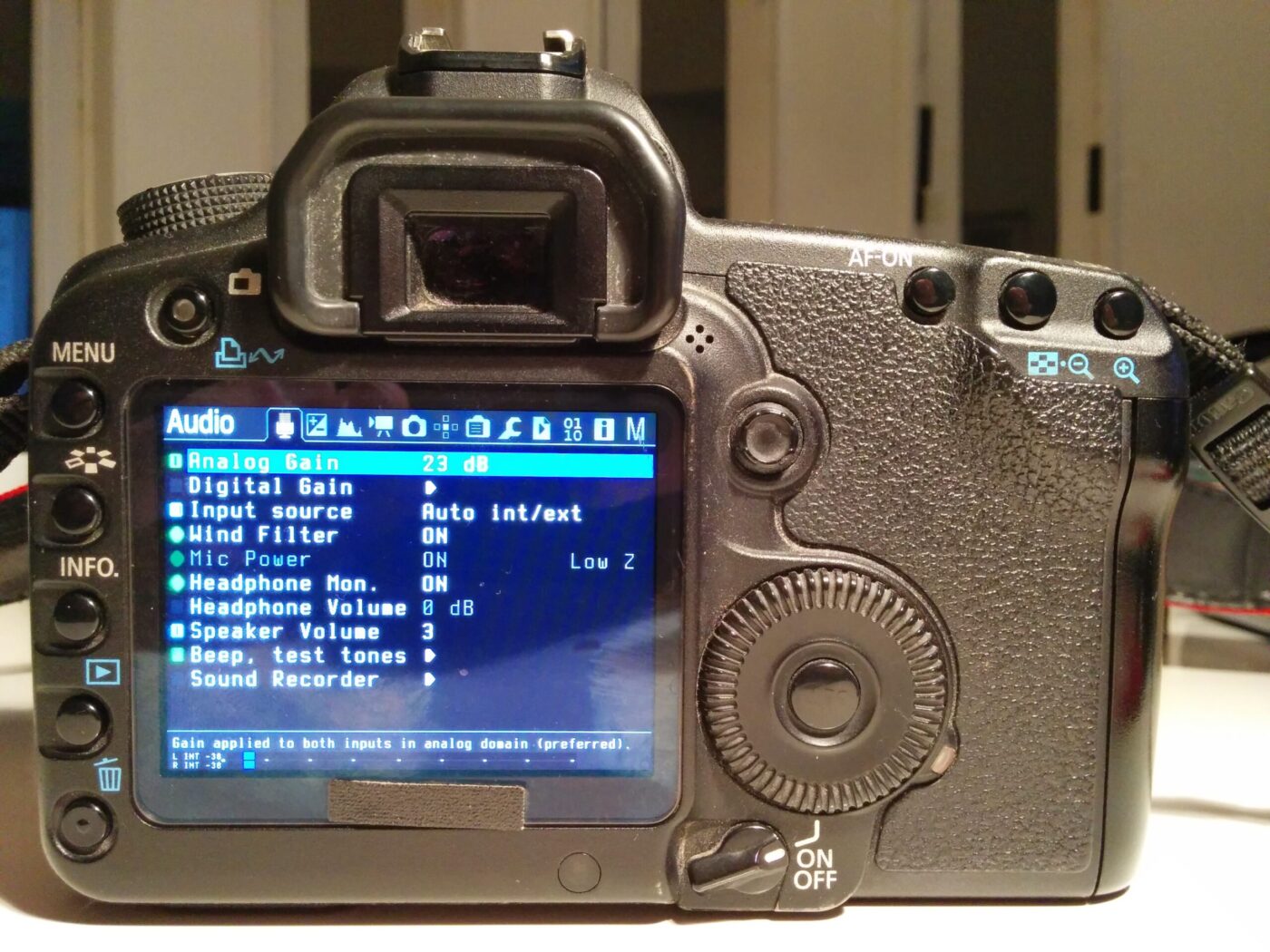 There has been an increasing amount of buzz over the last few years around Magic Lantern, the open-source software for Canon DSLR Cameras. A growing number of time-lapse photographers are using Magic Lantern to take control of their camera and shoot better quality videos and photos. If you're just learning about Magic Lantern for the first time, then read on to find out how you can use it to up your time-lapse shooting game.
What is Magic Lantern?
Magic Lantern is some open source software that can be installed onto an SD card, which is then loaded onto Canon DSLR cameras.
The software adds a whole range of extra features to your camera, including exposure helpers, focus-related tools, LiveView adjustments, audio controls and much more.
Perhaps most interestingly for our audience, the software also adds a number of time-lapse features including:
Automatic and manual bulb ramping
Silent pictures (removes shutter actuation)
Ultra-low FPS mode (Down to 0.2 fps)
There are too many features to go into here, for a full list, check out the official Magic Lantern user guide here.
Does It Overwrite My Camera's Internal Software?
In short, no. The software is loaded from an SD card, which bypasses the software on your phone entirely, meaning you can simply remove the SD card that contains Magic Lantern and use your camera as you normally would.
The only modification to your camera that is required, is to get it to load the ML software from the SD card during it's boot sequence.
Is Feature 'x' Available On My Camera?
Unfortunately due to technical limitations, not every feature is compatible with every model of camera, but compatibility is growing all the time.
To find out if a particular feature is available for a specific model of camera, check out the official feature matrix.
Will Using Magic Lantern Void My Camera's Warranty?
If you send your camera in for repair under warranty, and it is found that the software modification has caused the fault in some way, then yes, your warranty may be voided. In order to get ML to run when your phone boots up, you will have to make a 'hack' modification to your phone. This is done entirely at your own risk, and this may well lead to your warranty with Canon being voided.
What Camera Models Will The Software Run On?
At the time of writing, ML supports the following Canon cameras:
5D Mark II
5D Mark III
6D
7D
50D
60D
500D/T1i
550D/T2i
600D/T3i
650D/T4i
700D/T5i
1100D/T3
EOS M
However developers are actively working on adding support for other cameras, with the support for the following models promised for future versions:
70D
100D/SL1
1200D/T5
450D/XSi
EOS M2
EOS M50
5D3 1.3.4
7D 2.0.6
550D 1.1.0
EOS M 2.0.3
Since this is an open source project, speed of progress is limited to the time that volunteer developers can put into the project, so if you are in a position to donate funds or your time to help add support for other cameras, the ML team are actively looking for support.
Will Magic Lantern Run On a Nikon Camera?
At the time of writing, Magic Lantern does not support Nikon cameras and there is no publically available way of installing it to your Nikon Camera.
The software is constantly being ported to new devices however and in future, this may change.
If you are looking to run software similar to Magic Lantern on your Nikon camera, then you may find Nikon Hacker worth a look, a forum dedicated to exploring the subject of hacking Nikon cameras and installing custom software on them.
Is There Any Support Available For The Software?
One of the advantages of most pieces of open source software is the communities that grow around it.
Magic Lantern is no exception, it has an active official support forum which at the time of writing has over 62,000 members and over 218,000 posts.
How Do I Install It To My Camera?
To install Magic Lantern to your camera, follow the guide below. Be sure to follow every step carefully, skipping a step could cause you problems later on.
Step 1: Prepare your camera
Charge your battery
Make sure your camera is using an official Canon battery, and ensure it is fully charged prior to starting the installation procedure. The last thing you want is for the battery to fail whilst transferring files!
Remove all attachments and accessories
To avoid possible conflicts or drains on the battery, it's generally a good idea to remove all flashes, grips and attachments from the camera prior to starting.
Check your SD card and card reader
We strongly recommend a branded SD card, with at least 8GB of capacity. If your SD card has any files already on it, back these up as they will be overwritten when you install the software to it.
Make sure you have a suitable SD card reader/writer, or the ability to write SD cards built-in to your laptop.
Double-check your Canon firmware version
The firmware version of your camera should match supported versions listed on the official ML download page.
Step 2: Download the ML software to your computer
Go to https://builds.magiclantern.fm/ and download the Magic Lantern zip file for your camera.
Step 3: Install The software to your camera
Format the SD card
Using your camera's built-in functionality, format the SD card using a low-level format.
Copy Magic Lantern to the SD card
Open the Zip archive of ML files you downloaded earlier and decompress/copy them to the root of your SD card. If you encounter any file corruption or file access errors, then start again from the start – we don't want any errors at this stage.
Load the SD card into your camera and switch it on.
Launch the Firmware Update process
After your camera starts up, launch the firmware update process using the camera's menu and follow the on-screen instructions.
When you see the green confirmation screen, restart the camera.
Step 4: Launch the software!
Finally, the bit you've been waiting for!
Restore your preferences
Go through your camera's built-in menu system and configure each setting to meet your personal preference.
If you have a Canon 550D, 60D or 600D, you will want to enable video exposure now.
If however, you've got a 50D or 5D mark II, select the option to enable LiveView shooting.
Start the software
Now while in LiveView mode, press the INFO/DISP button button until you see the Magic Lantern audio levels and footer bar. If you see these, congratulations! you've just installed Magic Lantern!
Pressing the DELETE button now should open up the main ML menu. Be sure to read the help text that pops up. Seriously, READ IT!
IMPORTANT: Before removing your SD card, always remember to wait for the LED to stop flashing after opening the SD card door. This is always important, but especially so when using Magic Lantern.