Looking for the best Time-Lapse app? I reviewed over 50 time lapse related smartphone apps. Here are 5 that I think will be super helpful for getting awesome results.
In years past, the art of making time-lapse photography has been largely constricted to high-end cameras such as DSLR's and mirrorless systems. That said, it's 2018, and the cameras in our pockets are becoming more and more advanced with each passing year. Now, it's entirely possible to capture and process mind-blowing time-lapse videos using nothing but your smartphone.
In today's post, we're going to take a look at five of the most essential time-lapse apps available for both Android and iOS devices. There are loads of great time-lapse apps for Android. Most of these are available for iOS too. Each of these come with unique features and workflows that make it more accessible than ever before to jump right in and start creating, so let's dive right in.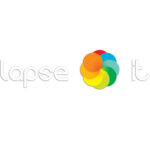 1. Lapse It
We wanted to kick this list off with what we consider to be the essential time-lapse app for both iOS and Android, so here it is. It's available on both platforms -Lapse It Android and Lapse It iPhone.  Lapse It is one of the most comprehensive, fully-featured apps dedicated to time-lapse photography that we've ever seen, and regular updates have kept it both fresh and highly flexible. Lapse It is a time-lapse camera app like no other. The bulk of the features that make this app shine are locked behind the "Pro" version of Lapse It, but at $3 for the Lapse In Pro app, we feel it's a no-brainer regardless. That said, the free option still allows you to jump in and get familiar with the interface if you'd like to start slow.
Pros:
Full 1080p video rendering/exporting
Comprehensive settings panel to control variable zoom, time-lapse speed, exposure, and more
Tons of additional functions like reverse mode, filters, trimming, timestamps, and more
Incredibly fast and responsive
Available on both iOS and Android
Cons:
Can be a bit overwhelming for beginners due to the sheer number of options available
Best features locked behind a paywall (but again, we feel it's a steal at the current price)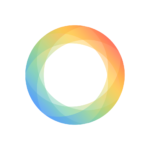 2. Hyperlapse From Instagram
Instagram is without a doubt the most popular visual social media platform in the world today. The company has been making strides in recent years in terms of the tools they provide content creators, and the Hyperlapse app is a direct reflection of this concentrated effort. Though it can easily be used to take traditional, stationary time-lapse videos, you can also use the Hyperlapse app while in motion, hence its name. The app features extraordinary stabilization abilities, allowing you to capture a bumpy run or walk with your phone and still somehow have the end result look silky smooth.
Sadly, it's not currently available for Android as of this writing, but fear not, alternatives such as Microsoft Hyperlapse provide much of the same functionality if you fall into this camp.
Pros:
Insanely powerful stabilization is better than just about anything else for motion shots
Allows for incredibly easy uploads directly to Instagram
The simplistic and minimal interface is easy to pick up, and hard to put down
Cons:
A bit limiting in terms of settings compared to other apps on this list
Not available for Android devices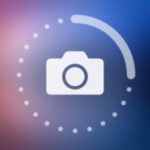 3. SkyFlow
Let's get one thing straight right out of the gate; SkyFlow isn't really geared for beginners who are just starting out. The app features some serious pro-level functionality, such as manual exposure, focus, and white balance control, and well as a dizzying array of other settings, effects, and modes to choose from. While not quite as intuitive as Lapse It in our opinion, the two stand neck-and-neck when it comes to pure flexibility. As with Lapse It, a free version is available, but interestingly, no features are locked when it comes to actually capturing the footage itself in this version. Instead, exporting is simply limited to 540p, which is still a very good reason to upgrade.
Pros:
Plenty of depth for experienced users to explore
Works with DJI Osmo devices
Excellent noise cancellation
Cons:
Not quite as intuitive user interface as Lapse It
Not available for Android
Potentially a bit overwhelming for beginners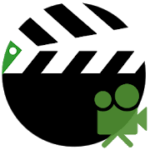 4. PicPac Stop Motion & TimeLapse
PicPac is a unique app, even to this list, as it is not only a fully-fledged time-lapse app, but also a stop-motion one as well. As well as the free version, there's also PicPac Pro. While a bit more niche than time-lapse photography in general, stop-motion is still a very intriguing form of expression, and many of the techniques behind it have been used in the media world for decades. The app is Android-only, and also features a Hyperlapse mode, so for anyone feeling a bit left out by Instagram's Hyperlapse iOS app, this may be another solid alternative. You can easily export HD video, add your own recordings or music, and trim videos in the pro version, though all of these features are restricted in the free app. (Beginning to see a trend here?)
Pros:
Stop motion and time-lapse combined into one convenient app
Clean interface makes navigating the various functions quite easy
Easily add custom text to your finished videos in-app
Cons:
Not as many settings to choose from as Lapse It
Not available for iOS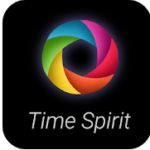 5. Time Lapse Camera
Time Lapse Camera feels more complete–despite being free–than many other "paid" apps available in the Google Play store. This is a complete time-lapse suite similar to Lapse it or SkyFlow, meaning it has all of the custom settings you can think of, such as exposure control, custom interval timers, and far more. The app allows you to create both video and photo-based time-lapses, giving it an edge in terms of flexibility, and you can even do multi-day captures with photo mode seeing as there is no limit to how many you capture.
Pros:
Fully featured without being totally overwhelming
Allows you to create both photo and video-based time-lapses
Completely free with no ads at all
Cons:
So there you have it. With so many options to choose from, you're bound to find an app that works for you. So get out there, start exploring and creating, and if you come up with something awesome, let us know about it! Leave a link in the comments below, we'd love to check out your videos.
Other Apps and Tools
Whilst researching the best time-lapse applications, we found a huge number of great apps and tools that didn't make it into our top 5.
Perhaps the most versatile and powerful is our time-lapse calculator. This is actually three tools in one, and can run in any web browser so there is no app to install to your device.
If you're of at least a slightly technical nature (let's be honest, you have to be with photography!), then you may find that Magic Lantern is worth checking out. It runs on your Canon camera, adding a load of extra features and tools. including a few really nifty time-lapse related features.
The best bit about Magic Lantern is that it's open-source and totally free, with quite a big community built around it.
Was this post helpful?
Let us know if you liked the post. That's the only way we can improve.