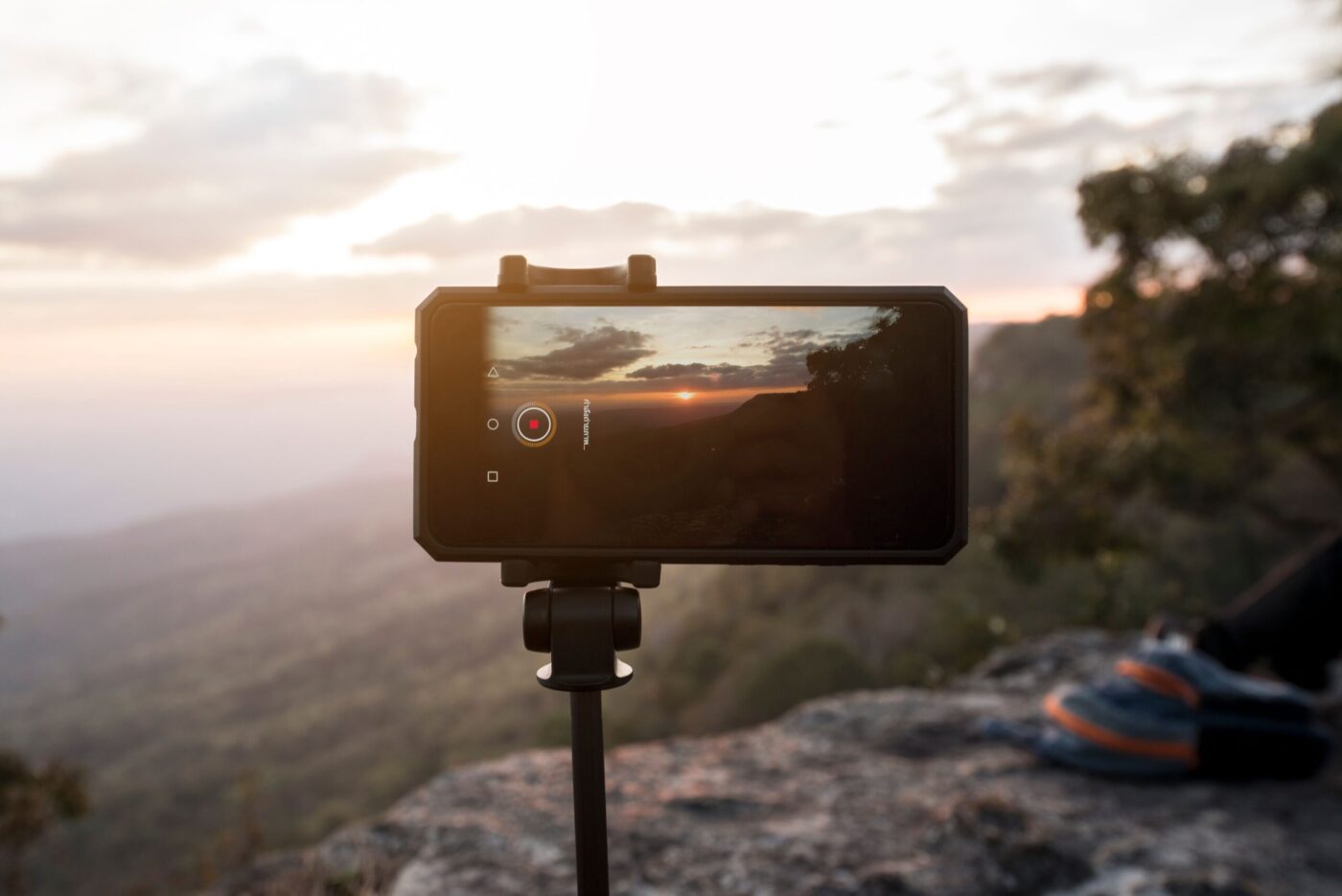 Looking for the best Time-Lapse app? I reviewed over 50 time lapse photography apps.
Here are 5 that I think will be super helpful for getting awesome results.
In years past, the art of making a time-lapse video has been largely constricted to high-end cameras such as DSLR's and mirrorless systems.
That said, it's 2023, and the cameras in our pockets are becoming more and more advanced with each passing year.
Now, it's entirely possible to capture and process mind-blowing time-lapse videos using nothing but your smartphone.
In today's post, we're going to take a look at five of the most essential time-lapse apps available for both Android and Apple iOS devices.
Each of these come with unique features and workflows that make it more accessible than ever before to jump right in and start creating, so let's dive right in.
1. PhotoPills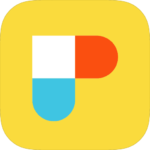 This trusty app is packed full of tools and features to assist both the amateur and professional time-lapse photographer alike.
Not only does this app contain time-lapse specific features, it also contains a load of general photography and astrophotography tools that are absolutely essential to getting the best results.
It is also available on Apple iOS and Android devices. PhotoPills contains all the features you need to plan and capture amazing time-lapse videos.
You can even save your projects for later, so you don't miss a single shot
Whilst this is a premium app, it is a one-off cost and worth every penny in my opinion.
Pros:
Packed full of tools and features
Powerful and accurate data
Save projects for later
Cons:
Premium app costing a few dollars
Quite a high learning curve, but user guide is available
Can be difficult to learn at first.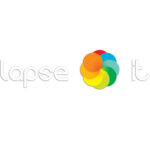 2. Lapse It
Lapse it is what we consider to be the essential and one of the best time-lapse apps for both iOS and Android.
It's available on both platforms –Lapse It Android and Lapse It iPhone.
Lapse It is one of the most comprehensive, fully-featured apps dedicated to time-lapse video photography that we've ever seen.
Regular updates have kept it both fresh and highly flexible.
Lapse It is a time-lapse camera app like no other. The bulk of the features that make this app shine are locked behind the "Pro" version of Lapse It, but at $3 for the Lapse In Pro app, we feel it's a no-brainer regardless.
That said, the free option still allows you to jump in and get familiar with the interface if you'd like to start slow.
Pros:
Full 1080p video rendering/exporting
Comprehensive settings panel to control variable zoom, time-lapse speed, exposure, and more
Tons of additional functions like reverse mode, filters, trimming, timestamps, and more
Incredibly fast and responsive
Available on both iOS and Android
Cons:
Can be a bit overwhelming for beginners due to the sheer number of options available
Best features locked behind a paywall (but again, we feel it's a steal at the current price)
No in-built video editing tools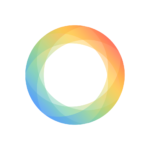 3. Hyperlapse From Instagram
Instagram is without a doubt the most popular visual social media platform in the world today.
The company has been making strides in recent years in terms of the tools they provide content creators, and the Hyperlapse app is a direct reflection of this concentrated effort.
Though it can easily be used to take traditional, stationary time-lapse video, you can also use the Hyperlapse app while in motion, hence its name.
The app features extraordinary stabilization abilities, allowing you to create time lapse videos whilst on a bumpy run or walk with your phone and still somehow have the end result look silky smooth.
Sadly, it's not currently available for Android as of this writing, but fear not, alternatives such as Microsoft Hyperlapse provide much of the same functionality if you fall into this camp.
Pros:
Insanely powerful stabilization is better than just about anything else for motion shots
Allows for incredibly easy uploads directly to Instagram
The simplistic and minimal interface is easy to pick up, and hard to put down
Cons:
A bit limiting in terms of settings compared to other apps on this list
Not available for Android devices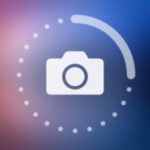 4. SkyFlow
Let's get one thing straight right out of the gate; SkyFlow isn't really geared for beginners who are just starting out.
The app features some serious pro-level functionality, such as:
Manual exposure,
Focus,
White balance control,
As well as a dizzying array of other settings, effects, and modes to choose from. While not quite as intuitive as Lapse It in our opinion, the two stand neck-and-neck when it comes to pure flexibility.
As with Lapse It, a free version is available, but interestingly, no features are locked when it comes to actually capturing the footage itself in this version. Instead, exporting is simply limited to 540p, which is still a very good reason to upgrade.
Pros:
Plenty of depth for experienced users to explore
Works with DJI Osmo devices
Excellent noise cancellation
Cons:
Not quite as intuitive user interface as Lapse It
Not available for Android
Potentially a bit overwhelming for beginners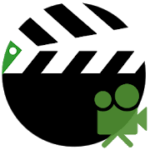 5. PicPac Stop Motion & TimeLapse
PicPac is a unique app, even to this list, as it is not only a fully-fledged time-lapse video app, but also a stop-motion one as well.
As well as the free version, there's also PicPac Pro.
While a bit more niche than time-lapse video photography in general, stop-motion videos are still a very intriguing form of expression, and many of the techniques behind it have been used in the media world for decades.
The app is Android-only, and also features a Hyperlapse mode, so for anyone feeling a bit left out by Instagram's Hyperlapse iOS app, this may be another solid alternative.
You can easily export HD video, add your own recordings or music, and trim videos in the pro version, though all of these features are restricted in the free app. (Beginning to see a trend here?)
Pros:
Stop motion and time-lapse combined into one convenient app
Clean interface makes navigating the various functions quite easy
Easily add custom text to your finished videos in-app
Cons:
Not as many settings to choose from as Lapse It
Not available for iOS
In App Purchases
Finally, it's worth noting that many of the apps mentioned on this list have in-app purchases.
Even if you don't think you need them, they can open up more advanced features such as exporting videos in 4k or higher resolutions, adding music and audio to your videos, or using additional filters and effects within the app itself.
Other Apps and Tools
Whilst researching the best time lapse apps, we found a huge number of great apps and tools that didn't make it into our top 5.
Perhaps the most versatile and powerful is our time-lapse calculator.
This is actually three tools in one, and can run in any web browser so there is no app to install to your device.
Latest Time-Lapse Apps
New apps are being launched all the time, so it is worth having a look in the Google Play store or the Apple app store to see what's the latest and greatest apps available.
A lot can change in a very small amount of time when it comes to technology and especially software.
If you're of at least a slightly technical nature (let's be honest, you have to be with photography!), then you may find that Magic Lantern is worth checking out.
It runs on your Canon camera, adding a load of extra features and tools. including a few really nifty time-lapse related features.
Video Editing App
While time lapse apps are great for creating stunning visuals, they do have some limitations when it comes to editing your footage.
If you'd like to take your time-lapse photos the extra mile then investing in a good video editor app is a must. This includes:
Adding titles,
Adding music
Adding sound effects
Adjusting the video speed
Adding special effects
We recommend Videoleap as it is a powerful yet intuitive video editor app that can help you create amazing time-lapse videos with ease.
Professional Time-Lapse video Solutions
If you're serious about producing time lapse videos, then you may want to think of investing in professional tools.
The most popular is undoubtedly Syrp, who offer multiple camera motion control and time lapsing solutions for both amateurs and professionals alike.
This type of gear allows you to create unique, interesting and beautiful video sequences that would be very difficult or impossible to capture without these solutions.
Whilst expensive, Syrp produces excellent quality time lapse videos that will impress even the harshest of critics.
For those looking for an easier solution, you could always think about renting a camera slider or dolly. Camera movement is an integral part of time lapsing, and these tools allow for precise control over the motion your camera takes whilst shooting.
To Conclude
Time-lapse photography is a great tool to have at your disposal for many different types of video projects.
We have reviewed only a small amount of the best time lapse apps available on the market today, but this should give you a good idea of what each app offers and whether or not it is suitable for your own needs.