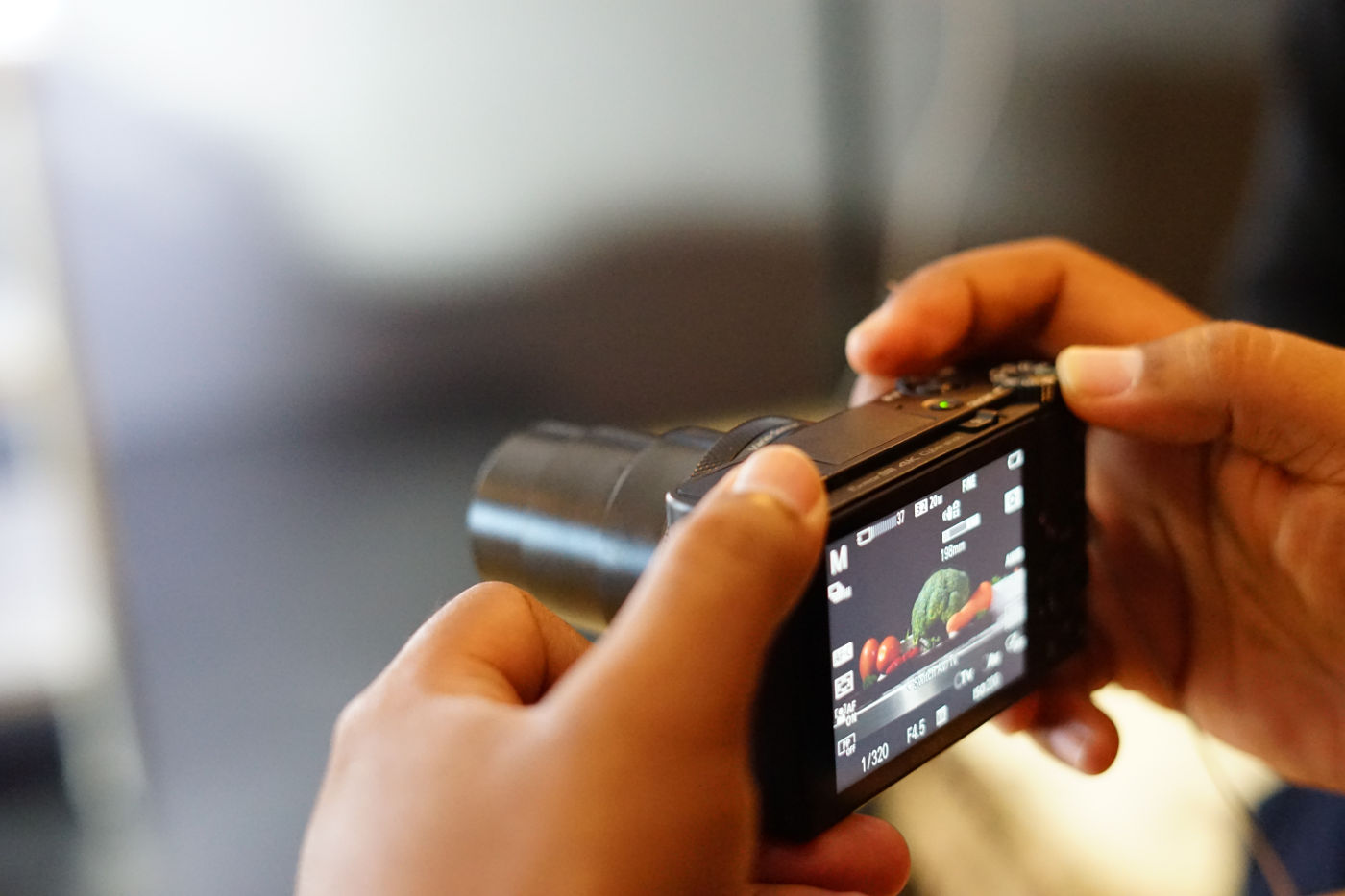 You already know that you want a compact and not a full DSLR Camera to shoot time-lapse. But beyond that, you're not sure which one is best. We've researched some options and present them below.
When considering a compact camera for time-lapse, there are several things the perfect camera would have. The ideal camera would be physically small when stored. Some cameras may be physically small, but if the lens is interchangeable, it likely does not retract, meaning that the camera size in storage will be larger as you will have to have a lens with it.
A key element would be the ability to manually focus – you don't want the focus shifting in the middle of a time-lapse shoot, so manual focus is a must. You also want to be able to manipulate shutter speed, aperture, ISO, and white balance manually to get the effect you are looking for in your time-lapse. The last thing you need is for the aperture or white balance to change in the middle of your shoot. Manual functions are a must.
Something that may not be as obvious and is quite rare among compact cameras, can be highly significant: weather sealing. Weather sealing will allow you to confidently take your camera into the elements and continue shooting or trekking to a shoot when other cameras might be in danger of water damage. You do not want water damage, you want weather sealing. (weather sealing doesn't mean waterproof, more similar to "water-resistant")
Another feature that can be highly useful for a time-lapse shooter is an articulating viewing screen. This is useful if you are shooting from a low or awkward perspective. Without an articulating screen, you may find yourself in a strange posture in order to get the framing and focus you want. With an articulating screen, however, you have the freedom to place the camera virtually anywhere and still get a good view of the viewfinder.
You also want connectivity. A shutter remote input and/or NFC, Bluetooth or WiFi are highly useful. Such connectivity will allow you to use remote applications for your smart device and/or computer to control your camera.
Neutral density filters, or ND filters, will reduce the amount of light coming through the lens without affecting the image in any other (significant) way. These are valuable for shots in a bright setting and will allow you to use longer shutter speeds to get the effect you want. The ability to use ND filters is highly valuable when shooting time-lapse, so a camera that can accommodate filters on the lens, or has ND filters built in will be highly desirable.
A long battery and/or extended battery options are also important to a good time-lapse camera. If you want to take a longer time-lapse, you don't want your camera pooping out on you!
The final thing I am going to mention has to do with image quality. You want nice looking images, and you want to be able to control your time-lapse in post. You want to be shooting in RAW. You also want a relatively large sensor, especially for a night or "holy grail" time-lapse. You want a nice lens with good focal length options and apertures for your time-lapse. You also want a camera with ample dynamic range.
Keeping the above in mind, here is the compact camera I feel is most up to the task:
The Canon G1XIII has a lot of desirable features that are rare in cameras of this size. It is weather-sealed, and is quite compact, especially when turned off, thanks to the lens recessing into the camera body. It has an articulating rear display. It allows manual shutter, aperture, focus, ISO and white balance. The camera can shoot in the Canon RAW format or JPEG. It includes some built-in ND filters and the lens has a filter thread, so a polarizer, UV filter or different ND filters could be used. The lens is pretty versatile, being the 35mm equivalent of 24-70mm, and the maximum aperture is f2.8 – a wider aperture would be nice for low-light or shallow depth of field, but f2.8 is a pretty good maximum aperture for time-lapse. The zoom range is not excellent but covers the most integral focal lengths for general photography as well as time-lapse photography. It has a hot-shoe and a built-in flash. It has a 24.2MP APS-C sensor; quite remarkable for a compact camera. It has a remote shutter switch input. The ISO range of 100-25600 is pretty broad for a compact camera, although over 1600 noise starts to become an issue. There is a built-in time-lapse mode, which uses each capture as a frame in a time-lapse video – sadly, this only creates 1080p .mp4 at 29.97fps. So, the time-lapse movie mode is not the means I would suggest for shooting time-lapse.
Despite having loads of qualities uniquely valuable to a time-lapse photographer in such a small package, the Canon G1XIII has two critical defects. First, there is not an interval-timer or intervalometer built-in the firmware. The camera does have wireless connectivity, so you can get an app to control the shutter with your phone, a wireless remote, or a wireless intervalometer. Another option is the firmware augmentation software, CHDK. CHDK can be loaded onto an SD card, and run on your camera, giving it more functions. There is a version of CHDK for the G1X series and instructions on how to load the new features that come with it on the site. It is free, and with a little effort, you can have a camera with a built-in intervalometer, weather sealing, RAW capture, built-in ND filters and an APS-C sensor that literally fits in your pocket.
One other thing about the G1XIII: battery life. It is rated at 200 shots, which rises to 250 shots using "eco" mode. Although shooting a time-lapse will likely consume less battery in most situations, if we use 250 as a guide, it is clear to see that we have another obstacle for those that want somewhat longer time-lapses. There is a solution to this, and it comes in a compact and convenient form; use a portable power source (one like those used for smartphones) and connect using the USB. This will extend the battery life to the life of the external battery. So, all you need is a small tripod, a camera that comfortably fits into a pocket and possibly an external cellphone battery and you can be shooting professional time-lapse.